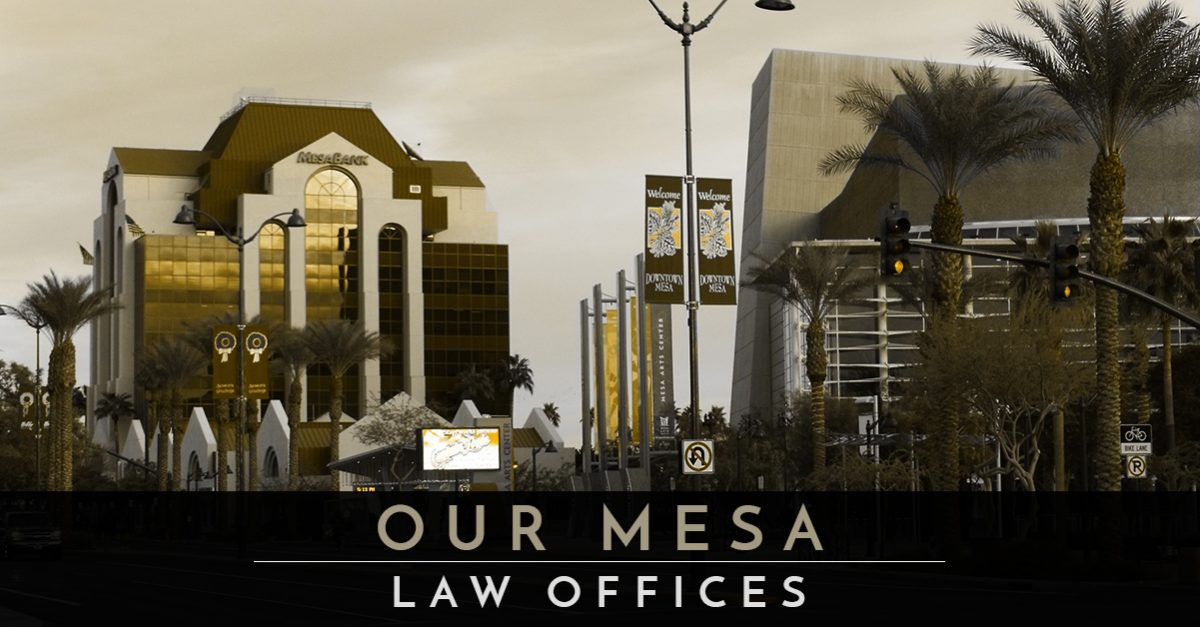 Our Mesa Law Office
Mesa isn't just the third largest city in Arizona, it's also home to a family lawyer who has several decades of experience in law. Whether you're looking for information on the process to get divorced or you'd like a modification of an already existing court order, The Law Office Of Ronald Kossack can be a resource for family law. We strive to make the process as fluid as possible when it comes to family law. We want the people who come to us to know that we have their best interests at heart and if we can settle outside the courtroom, then we will. For further information on our law firm, reach out to us.
An Introduction To Our Law Office
The Law Office Of Ronald Kossack has over 20 years of experience in family law. When you come to us, you can expect an individualized approach to your specific family matter. We don't choose a one-size-fits-all approach to any family matter. Instead, we work with you to figure out what would be in you and your family's best interest. We want to help you reach a positive resolution for your case, which is why we make sure to set up a free initial consultation to help determine your expectations. We will always talk with you about a realistic outcome for your situation and we'll keep in mind your mental, financial, and emotional needs. Family legal matters can be difficult for the people involved, which is why we strive to obtain the fairest settlement for each party. What sets us apart from other law firms is that we understand that you're going through a difficult time and we'll do everything we can to make sure you understand the situation and have realistic expectations for the outcome.
The Focus Areas We Offer At The Law Office Of Ronald Kossack
At The Law Office Of Ronald Kossack, we focus on family law. This means that we address relationships and legal matters between family members. Dealing with legal issues with a family can be overwhelming, which is why we want to help you have a positive outcome for your situation and ensure that you avoid creating a negative environment. Our focus areas target the following areas:
Why Our Law Office Is The Right Choice For You
Are you a resident of Mesa, AZ, looking for the right lawyer to cater to your family legal matter? If you need a family lawyer, then we're the right choice for you. With 20 years of experience, a dedication to helping others, and a knowledge of family law, our lawyers can help you reach an outcome that you want for your situation. Not every situation is the same, even if it might seem like it on the surface, we'll create a strategy that will work for your family law matter. By handling animosity between parents to creating prenuptial agreements, The Law Office of Ronald Kossack is the right choice for you. Create a positive environment when you hire our lawyers.