When you search "family law lawyer near me," chances are pretty high that you'll get a lot of results — which could be overwhelming to say the least. To help you navigate the process, you should follow a few guidelines to help you choose someone to represent you in your family law case.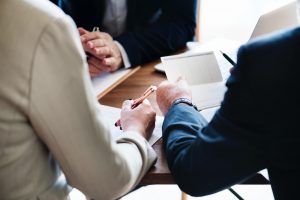 Whether it's child custody, legal separation, divorce, child support, or another aspect of family law, The Law Office of Ronald Kossack can help you. We're located in Tempe, but we serve clients throughout Chandler, Mesa, Phoenix, Scottsdale, and Tempe. Contact us today for a free consultation to get started.
Find Several Family Law Lawyers
Don't commit to the first family law attorney you find! While they may be a great option and represent you wonderfully, you owe it to yourself to do your research. Here's how:
Ask for recommendations

– Perhaps your friends, family members, neighbors, or coworkers have a family law lawyer they'd recommend. Find out who it is and why they would (or wouldn't) recommend that attorney.

Read reviews

– Check out testimonials online and see if the family law attorney you've found is as good as their website makes it seem.

Check Experience

– Find out how long a potential client has practiced law, but also be sure to look into how much experience they have with family law that's similar to your case.
Meet With Them In Person
Now that you've started your research, you're not done! It's still best to meet in person with all of the potential family law lawyers. We recommend choosing three to meet with and doing the following:
Arrive with questions

– When you arrive, show up with questions! You want to know that the family law attorney will be able to handle your case, so ask details about how they would approach your case.

Make sure you get along

– You'll spend a decent amount of time together, so in your short initial consultation, be sure you get along.

Pay attention to how they treat you

– Do they answer the phone during your meeting? Are they checking emails when you're talking? Pay attention to signs like these.

Review Afterward
After meeting with the family law lawyers in Tempe, evaluate how you feel about the lawyer and the law firm — both generally and then specifically with your case. Here are two main aspects to consider:
Costs

– You hopefully won't have to say no to your preferred lawyer due to cost, but it's important to consider this. It can be easy to justify any cost when it comes to family law, but it's vital that you also financially prepare for your future. Be sure to weigh the pros and cons.

Instinct

– What's your instinct say? Don't be afraid to simply trust your intuition if it comes down to choosing between two family law attorneys in the area.
Visit The Law Office of Ronald Kossack Today
We'll make this easy on you — get a free consultation with our family law attorney today. Meet with us and see if we measure up to your expectations, and then get started with your family law case today.