As you've arrived at the difficult decision to divorce, you most likely have many questions: How do I file for divorce? What are divorce laws in Arizona? How does child custody work?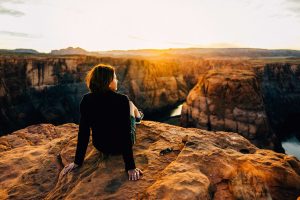 Though you likely have friends and family members who have been through divorce, it can all feel very different and even surreal when it's happening to you. A divorce lawyer can help. You need someone on whom you can depend for expertise and legal support. Here in Tempe and the surrounding areas, The Law Office of Ronald Kossack is the answer. We update our blog regularly with tips for the divorce process that we think will be helpful to you. In today's blog, we'll discuss the basics of divorce — everything you need to know to get started with filing for divorce. Contact us today for a free consultation.
Meet Residency Requirements
When filing for divorce in Arizona, either you or your spouse must be a resident of Arizona for at least 90 days. After you've met the minimum 90-day requirement, you may file for divorce in the county where you live.
Meet The Grounds For Divorce
In Arizona, you actually file for the "dissolution of marriage" rather than a divorce. You don't have to prove blame to do so, though both spouses have to maintain that they don't want the marriage to continue.
If you were in a "covenant marriage" — a legally distinct kind of marriage — then you must meet certain reasons for getting divorced, such as:
Abandonment (of more than a year)

Adultery

Both spouses want to separate

Domestic violence

Drug and alcohol use

Felony conviction

Living separately (for more than two years)

Living separately after legal separation (for more than one year)

Work With A Divorce Lawyer
Filing for divorce and working through the division of assets and child custody or child support is a difficult, time-consuming process. During it, you will most certainly benefit from having an experienced divorce lawyer on your side. Your lawyer will represent you in court and make sure you get everything to which you're entitled.
Organize Your Documents & Wait
You'll need to locate and use more documents in the divorce process than you previously realized, such as bank statements, tax returns, and more. Your marital assets are up for scrutiny during your divorce, and they can be a large aspect of the division of assets. Your divorce lawyer can help you figure out what documents you need and help you organize everything.
On top of this, it's vital that you wait and don't jump into dividing up your assets however you please. Whether it's property or debt, go ahead and wait for your divorce lawyer and the divorce court to finalize everything.
Visit The Law Office Of Ronald L. Kossack Today
For a law firm in Tempe, you can't go wrong with us. Mr. Kossack is an experienced, understanding, determined divorce lawyer who will work tirelessly on your case. Contact us today with questions or for your free consultation.